Chicken Nuggets are one of those foods that most people love so much, they crave them all the time.
And most would agree, there is one type of nugget that is better than them all, McDonalds.
But Aldi fans are now saying there is a type of nugget at the supermarket that taste just like the real deal.
Ingham's Table Pleasures Chicken Breast Nuggets with a Tempura batter.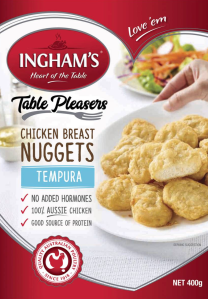 On an Aldi fan page, one fan said they are 'just like McDonald's nuggets.'
And the best part they are just $3.49 for a whole bag.
See you at Aldi.
Here's one of our favourite moments from Robin Terry & Kip!