Uhhh… I don't even know where to begin!
If you didn't watch Bachelor in Paradise last night let me give you a quick little recap.
In the aftermath of the tragic 'Renee' themed dinner party, Ciarran in tears threatened to leave the show.
Renee threatened to leave the show.
Timm, embarrassed by how he acted at the dinner table, threatened to leave the show.
None of the above actually left.
The only man who 'technically' left was JAMIE.
WHY, YOU MAY ASK?
Because he absolutely REFUSED to continue on with the show if Timm wasn't a part of it and in an absolutely HILARIOUS misunderstanding, Jamie thought Timm had packed his bags and left so he too packed his bags and walked off set.
Timm was actually just cuddling with Brittany in her villa.
The cruel cruel producers let Jamie walk pretty far before they decided to intervene and tell him that Timm had, in fact, not left and Jamie had to do the walk of shame back with his wheelie suitcase in the sand while the rest of the contestants laughed openly at him.
It was the best 10 minutes of my life.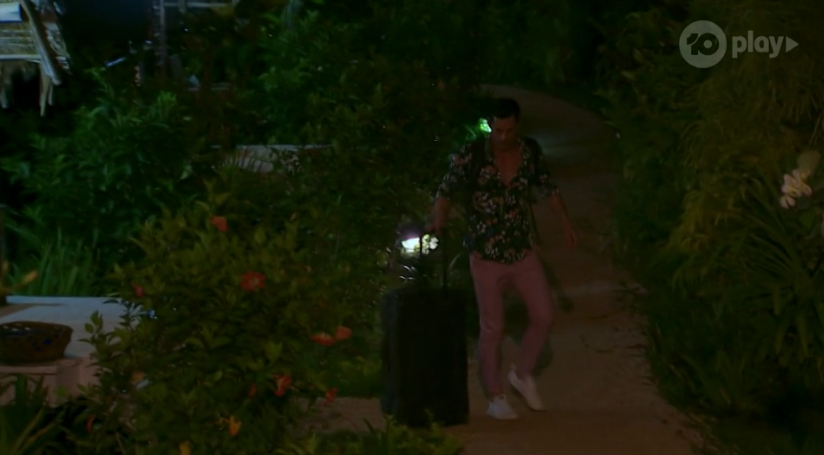 Want more? Here's one of our favourite moments from Robin Terry & Bob!