In probably the most unexpected reality TV news ever, a rumour started circling yesterday that former Bachelor winner Chelsie McLeod was dating another Bachie alum. And not someone that you'd expect either.
Following her sudden break up with Bachelor Matt Agnew last year, it was rumoured that Chelsie was now dating the resident stage five clinger from Angie Kent's season of The Bachelorette, Jamie Doran.
Remember? The guy who basically tried to through Angie's chosen man Carlin under the bus? Yeah…
Anyway, it all started when the pair were spotted on a boat party together in Melbourne over the weekend with a bunch of other former Bachie contestants.
Jamie took to his Instagram story on the day to post some rather coupley pics with Chelsie. The first was captioned, "The real VIP of 2019!" with a red love heart.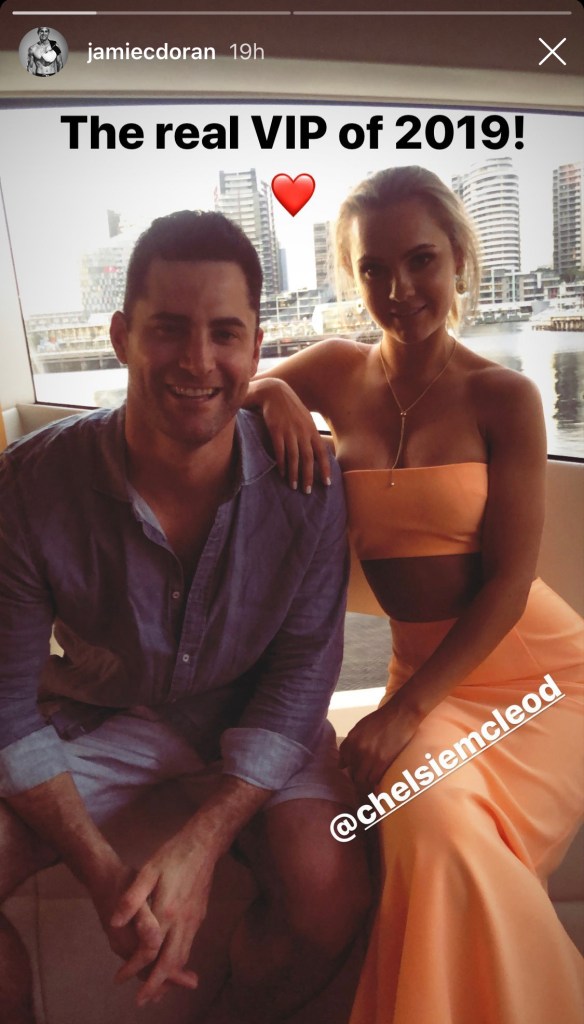 A second insta story was also posted according to Girlfriend Magazine, that showed Jamie with his arm around Chelse's waist and the caption "the best thing to happen in 2019/20" with another red heart.
Both have either since been deleted or have expired, but of course screenshots last forever.
Anyway, basically immediately after the rumours started, Chelsie was having NONE of it and took to her own Instagram to put it all to bed.
In a post to her Instagram story she wrote, "Can confirm I'm single" with a laughing/crying emoji. "LOL @jamiecdoran can't be friends apparently".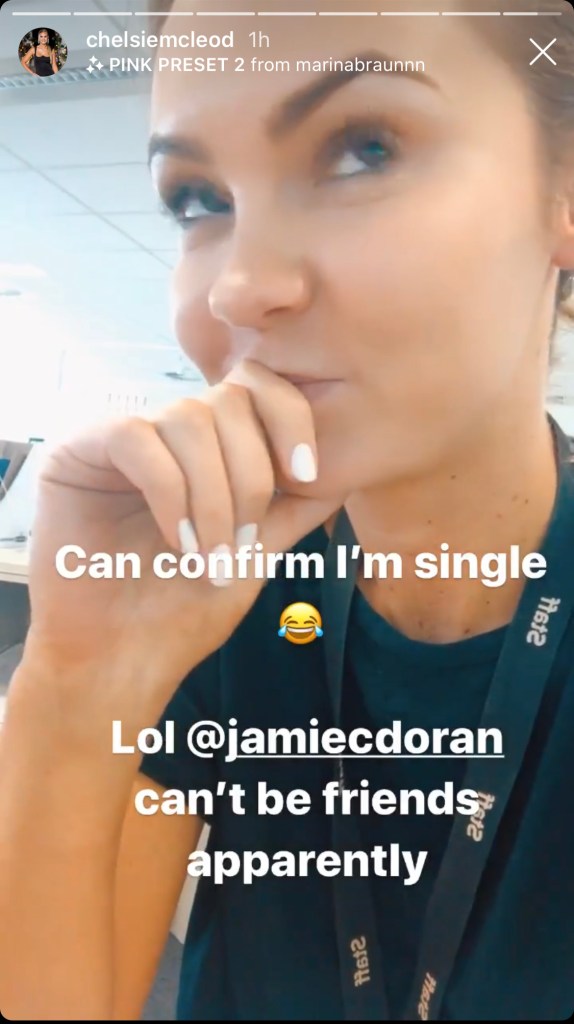 She has also since posted a picture in her gorgeous lolly orange outfit from the event, denying the rumours once again in the caption.
"Can confirm I'm still SINGLE," she wrote.
This comes after Chelsie and Matt announced their shock split back in November, only a few weeks after The Bachelor finale aired on TV that made it seem like they were completely in love.
While it's not known exactly why the pair broke up, with the pair only saying that their relationship didn't translate into reality, but there were rumours that Matt was the one who broke up with Chelsie after reports he was forced to choose someone at the end of his season.
Here's one of our favourite moments from Robin Terry & Kip!