The Society's Sausage is coming to YOU!
A rich and delicate balance between meat and tomato, the perfect combination of garlic and herbs, combined with real pasta and stuffed in a sausage! Jase & PJ's Spaghetti Bolognese Sausage is packed full of flavour!
It's the perfect crowd pleaser!
If you've got an event on this weekend, we want to be there!
Let us know why you want the Society Sausage at your event this weekend and Jase & PJ could be hand delivering it straight to your barbecue!
Send us an invite below!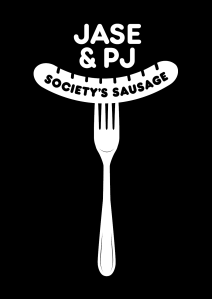 Terms and Conditions – JPJ Society's Sausage
Here's one of our favourite moments from Robin Terry & Kip!