It's taken 10 years, but Robbie Williams has again shot to the top of the Aussie charts.
This week, The Christmas Present became Williams' fifth overall chart-topper in Australia as a solo artist.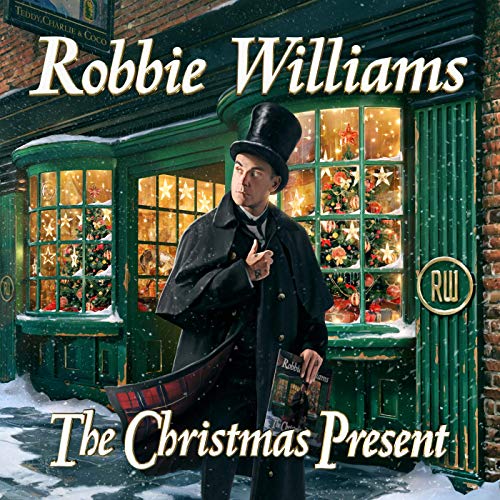 The festive album is the first No. 1 he's had since 2009's Reality Killed The Video Star. Before that, Robbie hit the top of the ARIA chart with 2006's Rudebox, 2005's Intensive Care and 2004's Greatest Hits.
Leaping a huge 22 places to the No.2 spot was the Frozen 2 soundtrack, followed closely by Human Nature's Still Telling Everybody in the No.3 spot after debuting at No. 10.
Their first album, Telling Everybody was released in December 1996, eventually peaking at No. 7. Since then, Human Nature have spent a ridic 348 weeks on the ARIA albums chart.
While Paul Kelly and Tones and I have taken out 4th and 5th spots respectively, Christmas fave Michael Bublé has jumped 13 places to No. 6. ARIA reported that his creatively titled Christmas has featured in the Top 10 every year since its debut in 2011.
Of course, there's no getting around this… 25 years after originally peaking at No. 2 in 1994, Mariah Carey's Merry Christmas moved 17 places to No. 19. Whether you're into it or not, that's impressive as HECK.
Here's one of our favourite moments from Robin Terry & Kip!