User Jenny Ryan uploaded her idea and I'm not gonna lie… they look so good.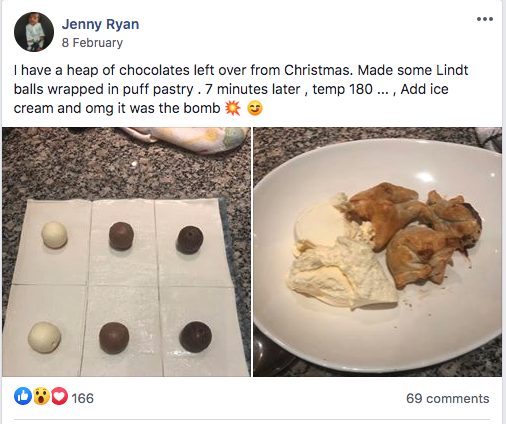 "I have a heap of chocolates left over from Christmas. Made some Lindt balls wrapped in puff pastry. 7 minutes later, temp 180… Add ice cream and omg it was the bomb 💥 😋"
We all have leftover chokkies lying around the house and this is the perfect solution! THANK YOU JENNY!
I'm so sorry if you haven't been able to get your hands on the famous Kmart Air Fryer yet, they appear to be sold out nationwide!
Here's one of our favourite moments from Robin Terry & Kip!