You might have pimples everywhere right now and really bad hair… but the pimples go away and guess what? You can buy hair.
You didn't quite do things the normal way but it's OK… You wouldn't have had it any other way.
Oh, and by the way… you're not going to pass school this year. But all that anxiety and worry about what people think about you failing may have knocked your confidence, but the time you put into the things you loved ends up paying off.
You thought you were scared as a teenager…but you end up taking a gamble and moved overseas for 10 years by yourself and you learnt a lot.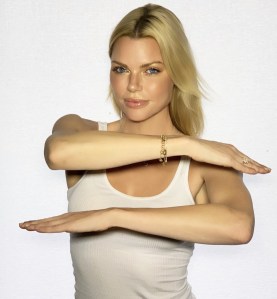 People are going to bully you but it's going to give you a sense of humour and thicker skin to deal with what's ahead in your career.
You're going to get heartbroken, but despite how hard it hurts it's gets WAY better than you imagined it ever could.
As you get older, everything becomes clearer and life becomes more fun – enjoy the ride.
Love Soph x

P.S. You still have no idea how to do maths or spell that well, but wait to you see the phones in the future – they do it all for you (and wait till you discover filters).
Here's one of our favourite moments from Robin Terry & Kip!