ALDI, the dead set legends, have done it again!
You can score yourself a brand new refrigerator in this week's special buys, and honestly there's no reason not to buy one.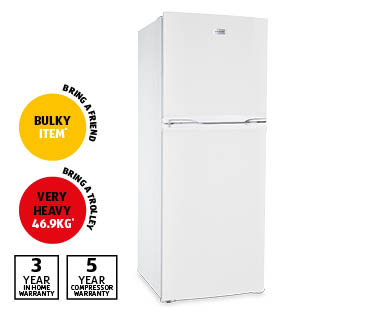 We could always do with a fridge upgrade, and now with the weather warming up, it's the perfect time to consider getting a second one.
Best of all, it'll only set you back $299 – which is a steal coming into summer.
You're going to need to bring a friend though, because this special buy is way too heavy for one person to move!
Hopefully your mate has a ute you can borrow as well.
The fridge is available on Saturday 12 October.