Alright guys, it's time to gather the gang.
This is VERY important so listen up.
El Camino Cantina is holding a MARGARITA FESTIVAL called the 'RitaPalooza'.
From Tuesday the 25th August to the 12th of September, the Cantina turns into a Margarita Mecca with 15 LIMITED EDITION FLAVOURS OF THEIR FAMOUS MARGS.
There will be DJs, live music and activities so wear party pants and don one of their giant sombreros!
The 15 flavours will create a frozen rainbow wonderland, with a combination of classic flavours like mango and strawberry as well as new flavours like Mojitorita, Hubbabubba, Nerds and Fairy Bread!
My jaw has DROPPED.
If you get in early, there's a margarita blind tasting at 6pm every day.
For a $10 entry fee you'll get six 30ml shots of margarita and a chance to win three course menu vouchers (including drinks!).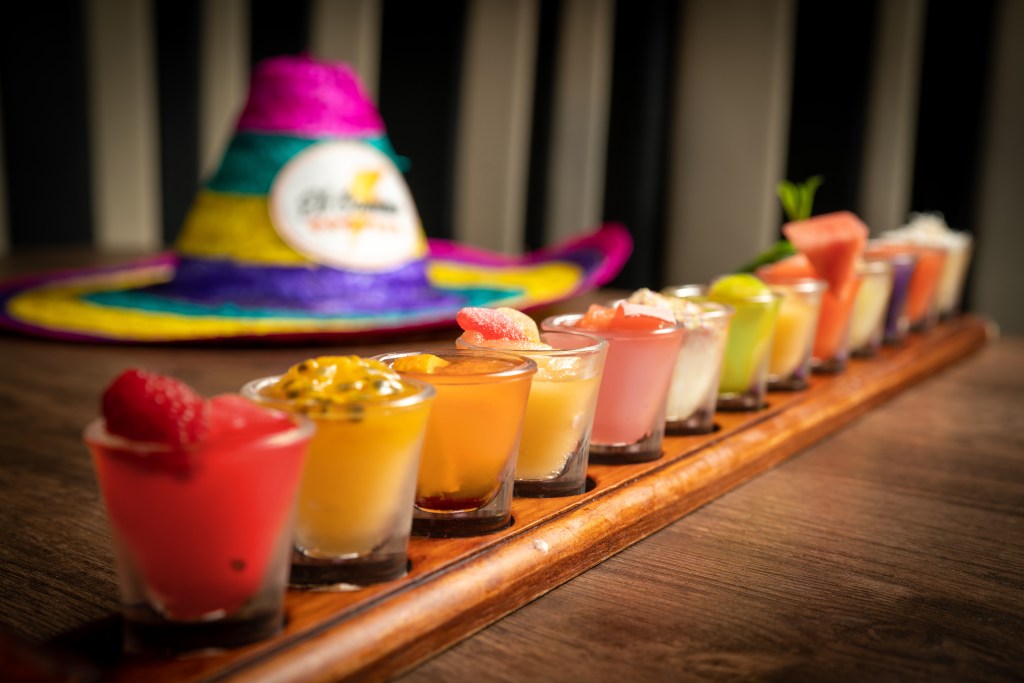 If you're bringing a group, I recommend 'The Palooza Party Package', which goes for $79 a head and you'll get a three course menu with flowing margaritas.
We're talking spicy buffalo wings with blue cheese mayo, adobo chicken fajitas and crispy churros with warm chokkie sauce!!
That's just the start of it.
Can you tell I'm excited?
Look, there's too much going on, if you want a full line up of what the HECK is going on, head over here:
Here's one of our favourite moments from Robin Terry & Kip!