That's the first thing you need to know.
You can order these from NOW.
Messina has outdone themselves with a FAIRY BREAD COOKIE PIE that you can order to bake-at-home.
Imagine a crumbly dream filled with Vanilla Custard and doused in all the 100s & 1000s you can dream of.
Available from 10am, I expect they will sell out almost immediately so get those fingers ready!
You pick your time and day for pick up and check out baby.
Keep an eye on their Insta, they'll start listing when stores sell out in real time.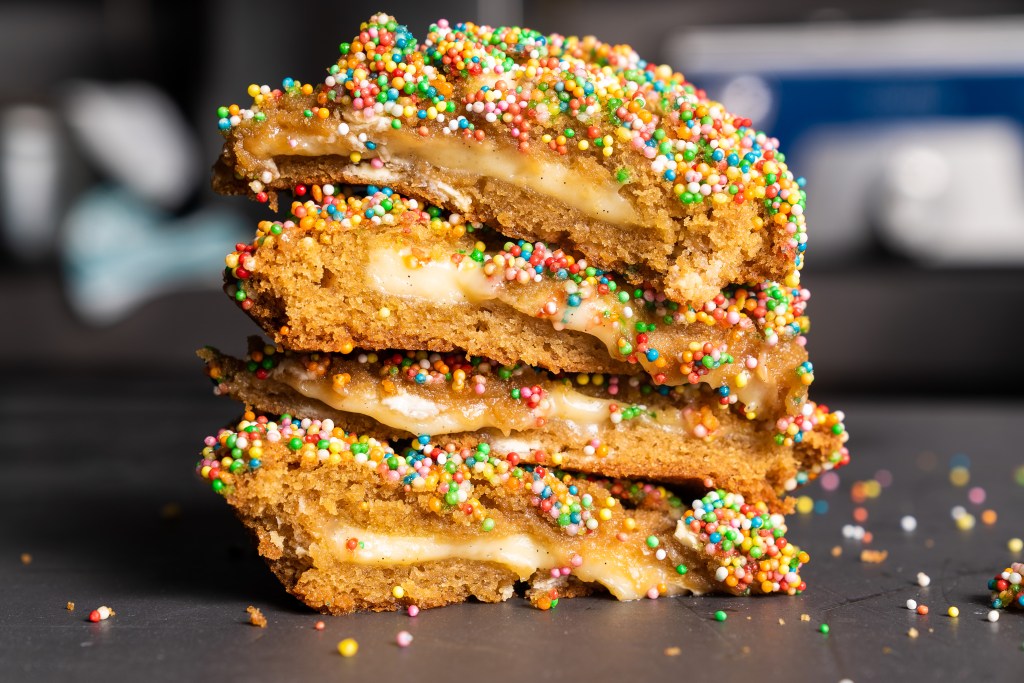 The Bundles Available:
Fairy Bread Cookie Pie on it's own – $20
Fairy Bread Cookie Pie + 500ml tub – $28
Fairy Bread Cookie Pie + 1ltr tub – $36
Fairy Bread Cookie Pie + 1.5ltr – $39
You might be thinking – Why would I want to pay for something I have to bake myself?
Well let me tell you.
Messina does this on purpose for their Cookie Pies because then you're getting a full experience.
Once in the oven, the pies will fill your house with an insanely warm and comforting sweet baking aroma.
HEAVEN.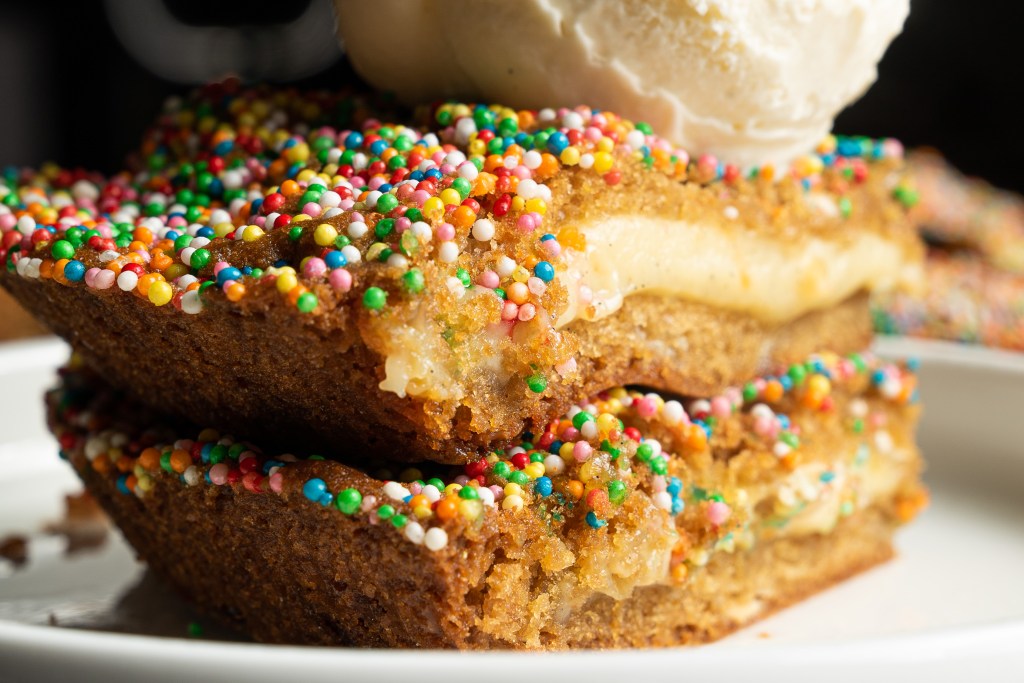 Want more? Here's one of our favourite moments from Robin Terry & Bob!