If you're over the milk flavour holy trinity of choc, strawb and iced coffee… we have news that's going to send you right back to your childhood.
Oak look like they've partnered with Aussie lolly kings Allen's, launching a range including Jaffas, Red Skins and Chokito.
*breathes heavily*
We're told the range will be avail at Woolies and selected independent grocers and convenience stores from November 4.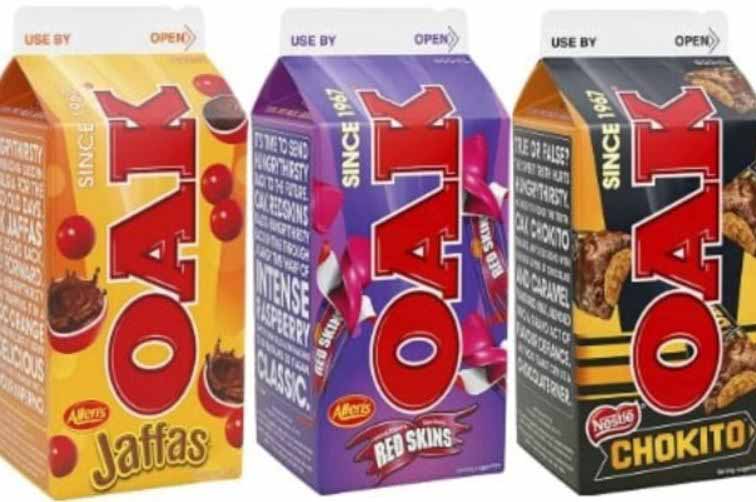 Not only is the range a typical mixed (lolly) bag, so are the comments.
"Omfg!! Chokito oak!"
"I want the Redskins one but I'm worried it'll tear my insides apart like the Blue Heaven one did"
"Ummmm f**king what?!"
"Yuck lol"
"Jaffa would be so good chokito maybe"
"I've tried the Jaffa one and I'm not a fan."
"We got these in yesterday and they are delicious"
"The Chokito one sounds awesome"
"The jury's out on the Red Skin one … that's just weird!"
Here's one of our favourite moments from Robin Terry & Kip!