6 MORE SLEEPS!
You will be glad to know there is no need to search for the best Christmas pudding this year, as the experts have already decided.
The independent consumer advocacy group Choice surveyed 13 fruit puddings and decided that two of them, from Coles & Aldi are the best.
However, it's the Aldi version that got more loving, as it scored a huge 89/100 based on price and quality of ingredients.
"The Coles Finest Luxury Pudding, $12, has been winning fans for a few years already – it's a regal pudding infused with French brandy, topped with cherries, almonds and Valencian oranges, ready to dust with the sachet of sugared gold glitter," Choice said.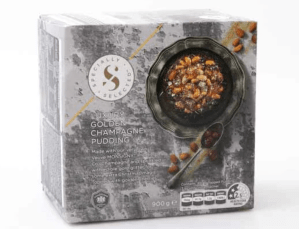 "But this year Aldi has come to the table with their own version, the Aldi Luxury Golden Champagne Pudding, $10.99, made with its own budget yet award-winning Veuve Monsigny Brut Champagne, also topped with cherries, and also with gold glitter for that touch of magic."
The 13 store-bought Christmas puddings were also rated on shape, weight and the balance of spice, fruit and alcohol flavours.
Here's one of our favourite moments from Robin Terry & Kip!