Vapiano Australia has dropped something glorious…
Carbonara served in a cob? CARBONARA SERVED IN A COB?
It's the perfect combination because after you've finished the pasta you KNOW that the bread has soaked up the gorgeous, buttery, creamy carbonara sauce.
But it looks like it won't be in restaurants for long, with the restaurant replying to comments on their Instagram saying it'll only be until the end of August.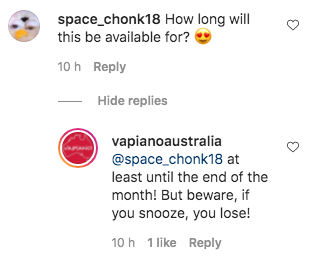 It's only available in-store, so go now, go and make that booking!
Here's one of our favourite moments from Robin Terry & Kip!