Aldi's special buys always go off, especially for kitchenware but this is such a nice little home decor piece.
The coconut candle is 210g and is going for $10 ($9.99) and it's ADORABLE.
It's Coconut & Lime scented, it's eco-friendly wax, it has a thick wooden wick and the best bit?
It's IN A LITTLE NATURAL COCONUT SHELL!
The vibes will be IMMACULATE.
Check out the candle here, it goes on sale on Saturday!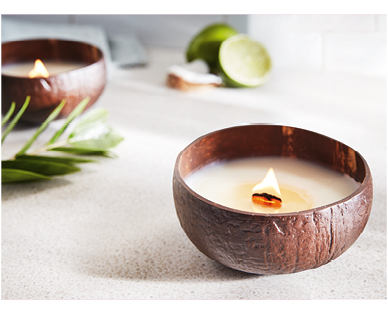 Want more? Here's one of our favourite moments from Robin Terry & Bob!