LEGO fans, this one's for you!
After a string of successful special edition LEGO sets, the building block company is adding another show themed box to its line up – and this one gets us all in the feels!
The iconic 90's sitcom FRIENDS is coming back to our living rooms, but this time, it's going on the bookshelf!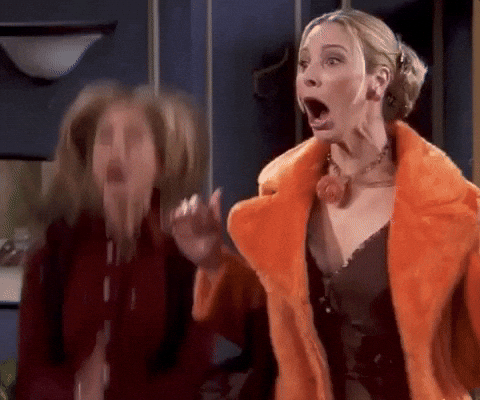 We're getting little plastic figurines of Ross, Rachel, Joey, Phoebe, Monica, and Chandler all to honour the legendary TV show's 25th anniversary (it premiered back in 1994, and we're all going to ignore how old I'm getting).
LEGO made the announcement on twitter with a teaser video that shows the characters in their opening credit scene in Central Park, and honestly, could we BE any more excited?!
The one with LEGO bricks 😉 Coming soon 🙌🏼 pic.twitter.com/Zb8T1AQXVY

— LEGO (@LEGO_Group) August 6, 2019
We haven't heard a release date just yet, nor have we heard what's going to be included in the set – are we going to get more characters? What about Gunther? Janice? Who could forget about Joey's Duck and Chick?
Whatever comes in the set, I know I'm going to get it anyway!!