OK, so our childhood games cupboard standard, UNO, has just had a truly adult makeover.
The rules are just like UNO… but with shots.
What could possibly go wrong?
Alongside the usual rules, there are more rules that players have to abide (or is that imbibe?) by:
Draw 2 – one shot
Draw 4 – two shots
Reverse – the person who gets reversed takes two shots
Skip – person skipped takes a shot
False Uno – three shots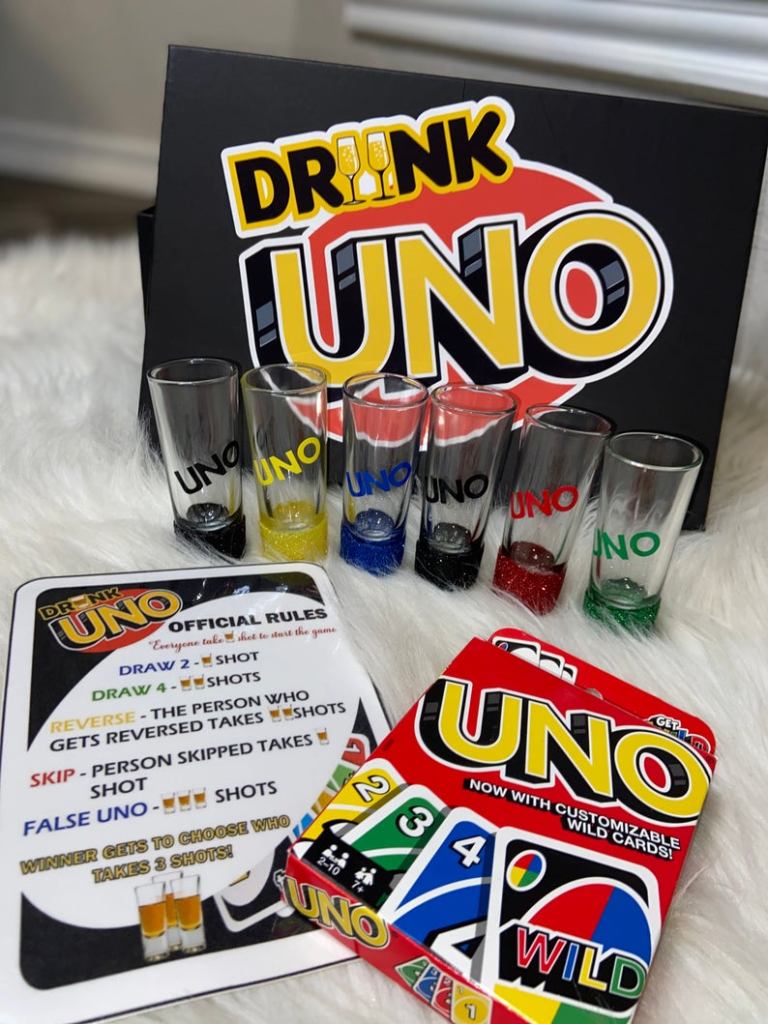 The handmade set, sold by Etsy seller Spriinkle Me Piink, includes a box of UNO cards, list of rules, customised shot glasses (glitter is apparently extra) and a customised carry box.
Mattel, the maker of the original game, have reportedly declined to comment.
Here's one of our favourite moments from Robin Terry & Kip!