They're cozy, warm, and comfortable and it's about time they are recognised with their own day! June 1st is officially 'Wear Your Uggs Day' and you bet we'll be kicking back with our Uggs all day long.
The day, presented by Ugg Express, is in support of the Black Dog Institute, raising awareness and support for those who are struggling with their mental health. From May 1 to June 1, 10% of sales of selected Uggs from Ugg Express will be donated to the Black Dog Institute, going towards their ongoing mental health research.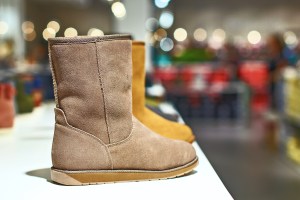 Wear Your Uggs Day encourages Australians to don their Uggs to work, school and around the house, as a way to bring the comfort of home into the everyday as a way to create a feeling of relaxation after the year that's been.
Since the pandemic, the Black Dog Institute has unsurprisingly seen a spike in anxiety in everyday life and around the uncertainty of the Covid-19 spread. 75% of Australian's have felt the weight of the pandemic and have claimed their mental health has been negatively impacted. Over 80% of those people also felt uncertain about the future.
The Black Dog Institute Director Funding & Partnerships, Karen Elliff, says the introduction of Wear Your Uggs Day is a great way to get people thinking about their mental health, and how to implement small steps to keep their mental health strong.
"We are looking forward to seeing people wear their boots on June 1 around the country, knowing it is helping us continue our research and programs at the Black Dog Institute."
Here's one of our favourite moments from Robin Terry & Kip!