We don't want to alarm you but last night we went to the supermarket and found a new product SRIRACHA KETCHUP!
That's right, your favourite hot sauce is now mixed with your favoruite sauce to create a perfect synergy of deliciousness.
It's appeared on shelves right next to all your normal ketchups and is priced at a reasonable $6.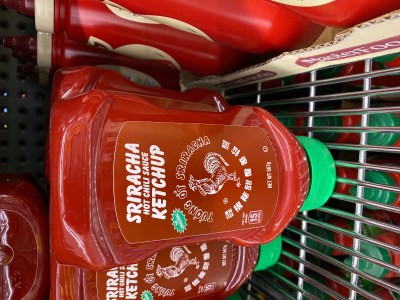 The above photo was taken at the Kew, Melbourne Woolworths and is online.
Woolworths have confirmed that the product is avaliable nationwide!