Launching today, the federal government has introduced new sex-ed lessons covering more in-depth topics for students starting from kindy to year 12.
The new sex education curriculum aims to prevent domestic violence and sexual assaults among the next generation. As the world continues to change, as does consent in new situations. The curriculum will assist students in identifying unsafe situations, having positive relationships, and nightclub etiquette.
The curriculum will assist in creating a safer environment through educating future generations. Primary school kids will be taught about violence against women, in the 'respectful relationship' course, while children from age 14 will be taught about sexual consent.
High school teens will be taught that not all 'romantic' gestures are okay and nightclub etiquette in the hopes of reducing sexual assault in our younger generations.
The curriculum also teaches empathy, peer pressure, interacting respectfully, discriminatory behaviour, controlling behaviours and challenging stereotypes.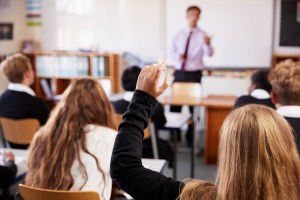 Students will be taught through multiple forms of media including 350 videos, digital stories and podcasts and are all available for free to teachers, students and families at The Good Society website.
The lesson material can be decided by the teaches as to what they want to teach in their classrooms, but course material is available for children from kindy and prep through to year 12.
Federal Minister for Education and Youth Alan Tudge said schools were important in building and maintaining respectful relationships from a young age.
"The most important people in teaching kids about respect and relationships are parents, but schools can also play a vital role," he said.
Minister for Women's Safety Anne Ruston said early intervention and education were key to a future without domestic violence.
"We need to work on preventing violence before it begins," she said.
Here's one of our favourite moments from Robin Terry & Kip!