Get ready Macca's and Crocs fans, you won't be able to resist this collab!
The brand mashup is inspired by both Crocs Stars and Macca's loyalists and will drop with a line of shoes and Jibbitz charms in Australia from 12pm Wednesday, 8th November.
From a Classic Clog with a McDonald's spin to a throwback, limited-edition collection inspired by iconic McDonald's characters – Grimace, Birdie and Hamburglar – the new shoes are designed to give customers a way to live out their unapologetically bold fandom every day.
The McDonald's x Crocs Collection includes:
Grimace x Crocs Cozzy Sandal
Inspired by everyone's purple bestie, these sandals lined in faux fur will have you feeling like you're walking a day in Grimace's shoes. The Grimace Cozzzy Sandal features his loveable expression on the straps, comes with his favourite treat – a shake in the form of a Jibbitz™ charm.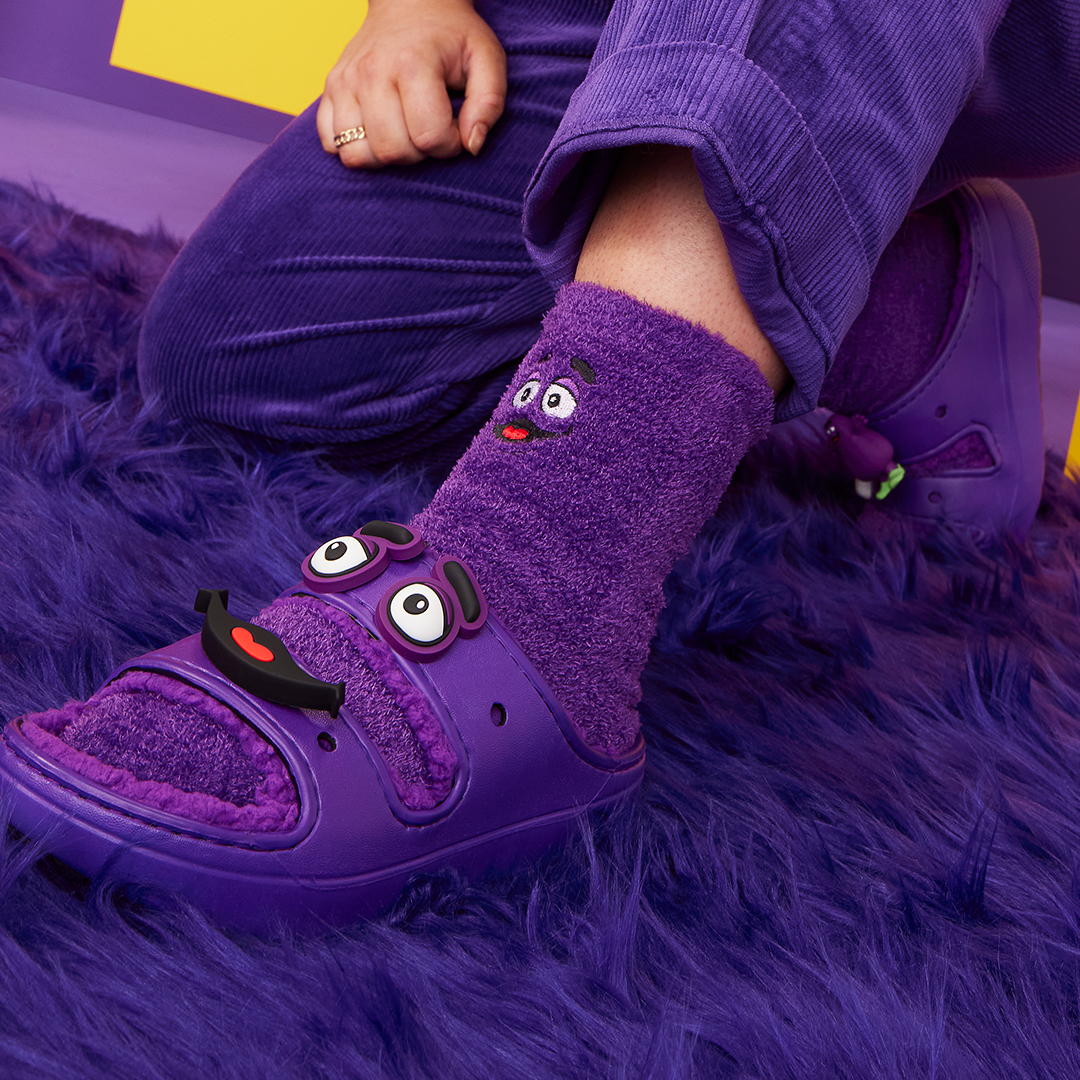 Birdie x Crocs Classic Clog
Early birds like Birdie will be the first to get these Classic Clogs in her signature yellow and pink, with her favourite menu item – a McDonald's Egg McMuffin – as a Jibbitz charm.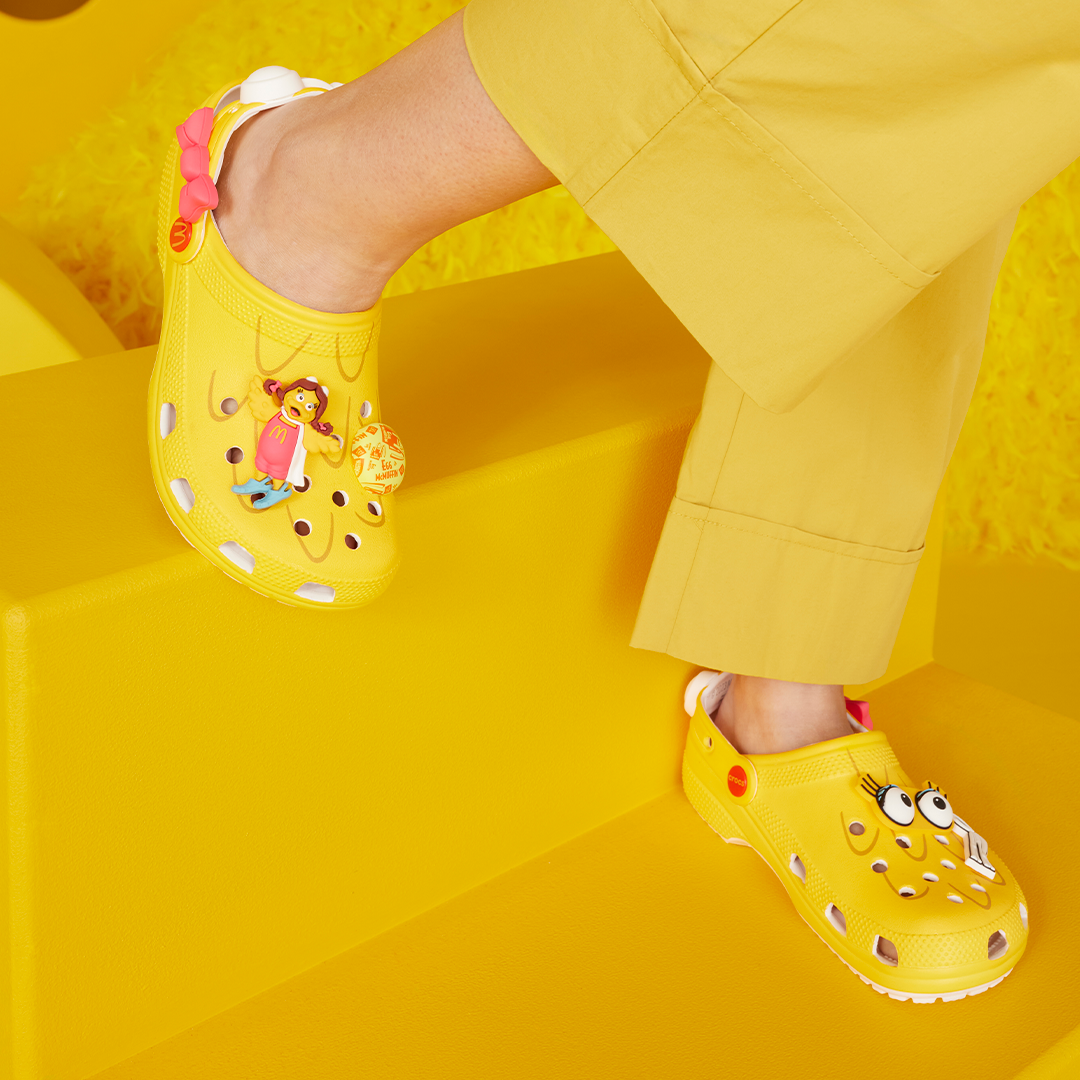 Hamburglar x Crocs Classic Clog
Feel as stealthy as the Hamburglar himself with these Classic Clogs in the Hamburglar's famous black and white stripes and Jibbitz charms featuring his go-to order (a hamburger, of course).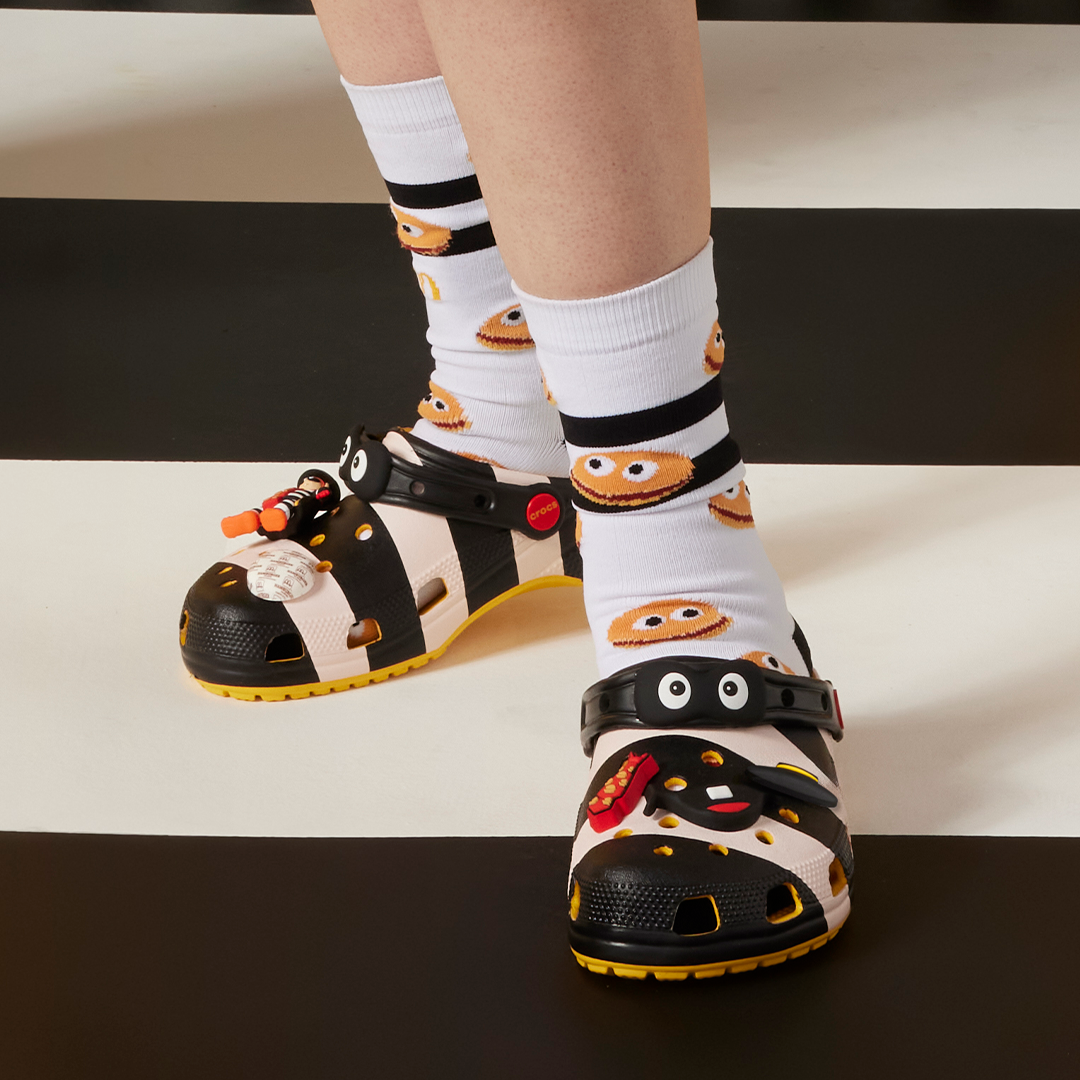 McDonald's x Crocs Classic Clog
For those who want to sport Crocs in a classic McDonald's style, the McDonald's x Crocs Classic Clog is for you. The best part? With new Chicken McNuggets, World Famous Fries and Big Mac Jibbitz charms, you can wear your go-to order everywhere you go.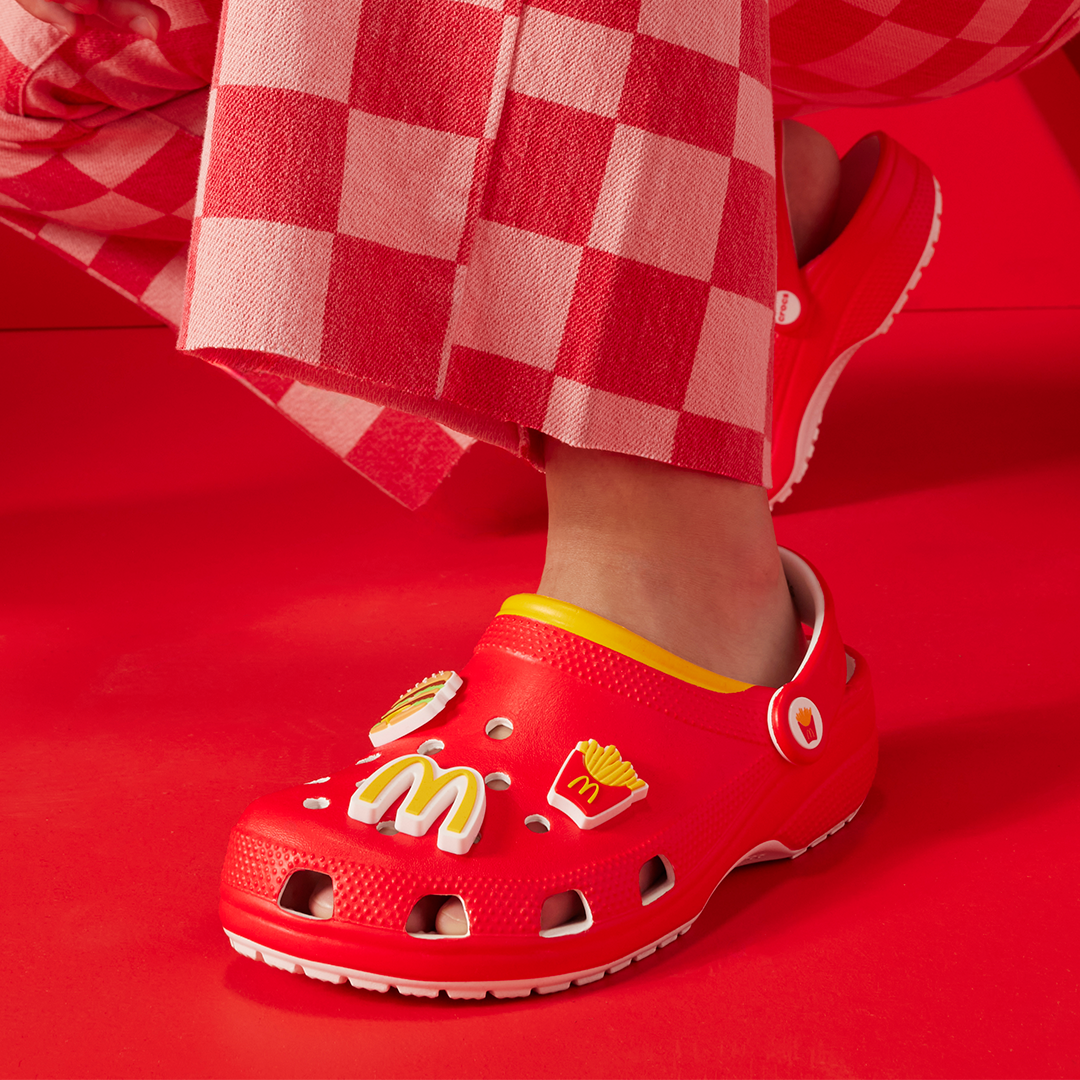 You can get your pair from the Crocs website from 12pm Wednesday, 8th November.